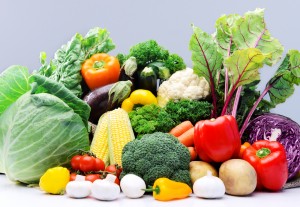 The New Year ushers in a new beginning for many people. It may also be a year to start over by making healthy changes in one's lifestyle.Some may include changing their eating habits. If you are one of those people, here are some tips that might help you out.
Eat vegetables in every meal.
Some people consider eating only vegetables when they eat salads. You can achieve your goal of eating healthier by having more vegetables in every meal of the day, even snacks. You can even try adding some broccoli, kale or beans when you make your favorite smoothie. You can start eating healthier snacks by munching on celery or carrot sticks with some nut butter or dried apricots. Start adding vegetables even into your lunch or dinner menu. That way, you can benefit into eating those healthy nutrients found in the greens.
Plan and prepare meals well.
One way to maintain a habit of healthy eating is by planning your meals daily. That way you avoid eating food that you do not need. Prepare your meals and snacks in advance so that you have something healthy to eat whenever you feel hungry. If you do not, then the usual thing is that you try to eat what is currently available, sometimes those foodstuff that you might consider unhealthy.
Try new healthy meal plans often.
One of the disadvantages of eating healthy is that it can become boring eating the same things over and over again. You can try to be adventurous by trying out other healthy meal plans now and then. It will help keep your excitement up when you eat, preventing you from losing interest in trying to achieve your healthy goals for this new year.
Diet Fitness – GuideTo.Com